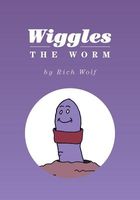 Series:
Hitting Rocks Cowboys
(Book 2)
King and Queen of the Rodeo
Driving to Vegas with the Sexiest Cowboy of the Year is a dream come true for barrel racing finalist Liz Henson. Now's her chance to get up close and personal with Connor Bannock, her secret girlhood crush -- even if their families are on the wrong side of a long-standing feud. It's also her shot at rodeo fame before she returns to working as a veterinarian, taking care of the horses she loves.
A five-time champion steer wrestler, Connor's going for the gold -- then he's off the circuit for good. But the divorced rancher doesn't want to return home solo. Dr. Elizabeth Henson was always out of bounds. But this road trip could change everything for the Montana cowboy…if they both return as champions!
Very good book. Connor and Liz's families have been neighbors for years, but an ongoing feud kept them from spending much time together. It was a surprise to Liz when Connor asked her to drive with him from Montana to Las Vegas for the rodeo finals. She was thrilled for the chance to get to know him better.
Liz had had a crush on Connor for years, ever since he gave her some encouraging words after her first rodeo competition. It has never gone away, even though she has dated other men. She looks at the trip as the chance to see if "the inside of the book is as good as the cover". She also expects that the trip will enable her to get over her crush and finally move on.
Connor has been drawn to Liz for a long time, but because of the feud had to stay away. He even married someone else, but it hadn't worked out. With the feud no longer an issue, Connor sees the chance to finally get to know Liz better.
I loved seeing Liz and Connor together. The two of them have a lot in common. It's pretty obvious from the beginning that Connor already has feelings for her. They really connect well during the drive, and find a lot to talk about. I loved seeing the way that Connor knows just what to say to her to boost her confidence for the competition ahead. Connor plans for this to be his last rodeo, then he will quit the rodeo and stick to ranching. Liz also plans for this to be her last rodeo, as she has a veterinarian practice that she needs to concentrate on.
In spite of being a five time champion, Connor seems to have some serious issues with his own confidence. There is one member of his family who has mental issues and who has excelled in making others' lives miserable. I loved the way that Liz was able to see some of the things that were bothering Connor and help him through them. I especially loved the late night conversation, when she gave him an idea for what to do next, while at the same time showing him how much she admires him. Connor has another problem too. His ex-wife has reappeared and is trying to convince him that they should get back together. But Connor is well aware that she is not what he wants.
Liz falls deeper for Connor as they spend time together preparing for their rodeo events. But she is convinced that Connor is still in love with his ex and that they will be back together by the end of the rodeo. There's a great scene with Connor exhibiting some jealousy, but Liz is still doubtful that it means anything. When disaster strikes during one of Connor's events, Liz is consumed with worry about him. I loved seeing how she was there for him.
I loved the ending, with Connor stretching the truth a little in order to get Liz to make the trip back with him instead of someone else. The end was really sweet as Connor was finally able to convince Liz that what he really wanted was her.
Besides the terrific romance, I also really liked the closeness of the families. The love and support was obvious, and never more so than at the end, during the last of the rodeo competitions. I also thoroughly enjoyed the rodeo setting and getting a glimpse of what goes on behind the scenes. The story of the "romance" between the two horses was a lot of fun.