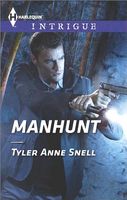 An innocent beauty looking for answers turns to a detective looking for vengeance
One day. One town. Three missing women. Things like this didn't happen in Culpepper. Except that they had -- once before. Eleven years ago, young Braydon Thatcher was unable to stop a tragic murder, one that hit painfully close to home. Now a detective, Braydon can't help but notice the eerie similarities between the two crimes. But he has to focus on the present and keep distractions to a minimum. Distractions like Sophia Hardwick, who crashes into town like a Florida thunderstorm, demanding to know where her missing sister is. The attraction between them is nearly his undoing. But he has to protect her, because it's clear someone is resurrecting ghosts in order to punish Braydon. And if he lets his emotions for Sophia get the best of him, she could become yet another victim…
Good story. It starts with a rush as three women are reported missing in one day. One of those women is Sophia's sister. She arrives in town determined to find out what happened to her, and immediately confronts Braydon, who is the lead detective on the case. There's an immediate attraction between the two of them, but it's a distraction that could end up being deadly.
I liked Braydon a lot. He's one of those men who was a hell-raiser when he was young, but turned himself around after a tragedy struck. When he was seventeen, his sister was murdered and he blamed himself for not protecting her. Now he takes protecting the people of his hometown very seriously. When Sophia arrives he's sympathetic to her fears and her need to do something, but his attraction to her is a distraction he can't give in to. As the investigation continues Braydon discovers that Sophia is in danger and his attraction turns protective.
I had a little trouble warming up to Sophia at the beginning because she was so obnoxious when she first arrived in Culpepper. I understood that she was scared and worried, but once she made contact with Braydon and found out what was happening she could have backed off a little. Part of that attitude came from the guilt she was feeling because of the argument she and Lisa had had. She became more likable once she settled down a bit. One of the things I really liked about her was that she was smart and brave and was able to keep a good head on her shoulders. She also turned out to be a lot nicer of a person that I thought at the beginning. I really liked her understanding of Braydon's issues once she learned of the past tragedy.
I liked the relationship that developed between them. Once they got past their initial antipathy toward each other, they discovered they worked well together. Both were strong minded and tended to butt heads on occasion, but they were also reasonable and could see the other's viewpoint when necessary. I also enjoyed seeing the way that they were able to open up to each other emotionally. Braydon was able to tell her about what happened to his sister and the guilt that he still feels about it. Sophia was able to talk about her sister and her fears about her safety. I loved seeing the way that the small town grew on Sophia and the decision she made about her future at the end.
The suspense of the story was very good. We actually find out who the bad guy is early on and some of the story is told from his point of view. It's his goal to make Braydon suffer and the way he goes about it is very creepy. The buildup of intensity as the final confrontation approaches kept me glued to the story until I finished it. There was an interesting twist to the end that increased the danger to Sophia, but her own strength of will helped get her through it.
I also enjoyed the secondary characters who helped fill out the story. All of them felt like real people, not just props to help hold up the main characters. I ended up really liking Richard, who had rubbed me the wrong way at the beginning.