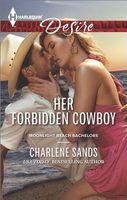 Series:
Moonlight Beach Bachelors
(Book 1)
Jilted by her ex-fiancé, Jessica Holcomb finds refuge at her former brother-in-law's beachfront Southern California mansion. There she discovers country superstar Zane Williams still hunkering down after the devastating loss of his wife.
These two wounded souls find their easy friendship healing. So Jess's sudden attraction to Zane comes as a complete shock. Even more shocking, Zane's acting like a jealous boyfriend, running interference with men who show interest. Is he just being overprotective? The answer becomes clear when Jess ends up in his bed…
Good story about two people hiding from their pain. When Jessica is left at the altar by her fiance, she feels a need to get away from her small town. She heads to California to stay with Zane, the man who had been married to her sister. This gives her a chance to get away from the gossip and the pitying looks.
Zane moved to California after his wife and unborn baby died in a fire at his home. He had been on tour at the time, and is suffering immense guilt over it. He's still performing, but his heart isn't in it anymore. To top it all off, he fell off the stage at his last concert and broke his foot and wrist. Now that he doesn't have the tour to keep him busy, he has more time to brood on his loss. Jess's arrival is a welcome distraction, until he starts seeing her as more than his wife's little sister.
With their connection through Jess's sister, she and Zane already have the seeds of a good friendship. They spend some time together, just talking and hanging out. Jess's mom has asked Zane to watch out for her, and he takes the charge seriously. Jess's meets a couple of his friends, fellow bachelors, and enjoys their company too. Zane finds himself feeling extra protective and worries about what that means.
When his assistant is called away on a family emergency, Jess steps in to help out. She's spending more time with him, and discovers that she is feeling attracted to him, and there seems to be some reciprocal heat. A couple weeks after her arrival, Jess finds out that her ex has eloped with one of her bridesmaids, doing a number on her self esteem. I loved seeing how she decided it was time to make a change and how she went all in. Her new look ramps up Zane's attraction and soon they can't keep their hands off each other.
Jess insists that she's not ready for another relationship, and calls Zane her "rebound guy." But that doesn't last long as she finds her feelings for him growing stronger. She would love to have more, but she doesn't see that happening. Zane has been clear that he is still grieving for his wife and child. He doesn't see being able to open his heart and risk it again. He's fighting it all the way, but the more time he spends with her the harder it is. It takes her leaving, and some straight talk from his friends, for him to see the truth. I really liked his big moment at the end.
I really enjoyed the way the relationship between Jess and Zane progressed. Because his wife had been Jess's sister, both are grieving. Jess is sensitive to Zane's unhappiness and tries not to make it worse. I loved seeing the way she worried about him and tried to make things easier on him. I also felt her pain when she thought Zane was too deep in his grief to move on with her. I also enjoyed seeing Zane go from big brother to lover. It took him awhile to realize that his protectiveness when she was around his friends was actually jealousy. I also liked the way he tried to show Jess that her ex-fiance was an idiot and that she was actually a beautiful and sexy woman. I loved seeing him finally overcome his fears and admit to his feelings.