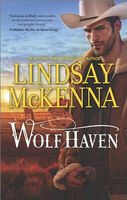 Series:
Jackson Hole Wyoming
(Book 9)
She's caught in her past until he shows her a future…
Some things can never be forgotten. A helicopter crash in Afghanistan. Capture. Torture. Now U.S. Navy nurse Skylar Pascal is struggling to regain control of her life after a trauma that nearly destroyed her. After losing so much, an ideal job at the Elk Horn Ranch in Wyoming offers Sky something she thought she'd never find again…hope.
Former SEAL Grayson McCoy has his own demons. But something about Elk Horn's lovely-yet-damaged new nurse breaks something loose. Compassion -- and passion. And even as Gray works with Sky to piece her confidence back together, something deeper and more tender begins to unfurl between them. Something that could bring her back to life.
But not even the haven of Elk Horn Ranch is safe from dangers. And all of Sky's healing could be undone by the acts of one malicious man….
Excellent book, full of courage and love and healing. It is also unusual in that it showcases a heroine who is suffering from PTSD. Sky was a Navy nurse who was captured and tortured for two weeks before being rescued. She spent six months in the hospital recovering from her wounds and trying to cope with her PTSD. No longer able to handle the stress of being an ER nurse, she has come to Elk Horn Ranch for another type of job. Besides being resident nurse for the dude ranch side of the business, she will also be assistant to Gray McCoy, head of the wolf rescue part of the ranch.
Gray is a former SEAL who has found his own peace in working with the animals. Besides his memories from the war, he also lost his wife when she was murdered by drug runners in South America. He's very familiar with what Sky is going through.
I loved seeing the connection that Sky and Gray had from the very beginning. Gray recognized Sky as being former military from the moment he saw her, creating their first bond. When Iris, the owner of the ranch, filled Gray in on Sky's issues, his protective instincts kicked in. He worried about making things worse for her, but having suffered from his own PTSD, he was determined to try. Sky found herself trusting Gray from the moment she met him. I loved seeing the way that he helped her settle in on the ranch, giving her the assistance she needed while not trampling on her pride.
The first night she was on the ranch, sharing the employee quarters with Gray, she suffered from one of her nightmares. Gray's immediate response and the sensitivity with which he deals with it are just what Sky needs. She had had great stores of inner strength before her capture, but the torture had destroyed her ability to cope with all the things she was feeling. Gray made her feel safe and protected. Sky had also been feeling ashamed of her reactions and emotionalism, and Gray helped her see that there is nothing wrong with what she feels.
Over the next several weeks, being around the animals and the outdoors starts Sky on the road to healing. She and Gray rescue three wolf puppies that give her a focus for the nurturing spirit that she has been finding again. I also loved seeing her work with the autistic little boy Justin, and how her own sensitivity makes her able to reach him.
The connection that Gray and Sky share also begins to grow in other ways. Gray has been grieving for his wife for a couple years, but meeting Sky made him realize that there was still some life left to be lived. He's drawn to her beauty, but also to the strength of the spirit he sees in her. I loved the way that he is determined to keep his feelings under control and not push her for something she's not yet ready for. On Sky's side, she was attracted to Gray early on, but feels that she is too broken for him to be interested in her that way. I loved seeing how his patience allows her to see herself for the complete woman she really is. One of my favorite things was that the relationship was built over several weeks and months, and wasn't a case of insta-love. Both of them were determined to be sure of their own feelings.
Sky was also dealing with the problems of her relationship with her father. As former military himself, he did not handle her PTSD well. In fact, he treated her very badly and I really wanted to smack him about for the things he said to her. It wasn't until she got to know Gray and listened to some of the things he had to say, that she began to think that there was more going on with him. I loved seeing how her new understanding helped them repair their relationship. I loved seeing how Gray was determined to protect her from any more hurt, and that it was his insight that made the difference.
The suspense part of the story was actually very small. For all the buildup of the man who had triggered one of Sky's attacks, he didn't really play much of a part. There was tension that built when the attackers escaped, and I was really expecting something intense to happen because of it. But the resolution wasn't what I expected at all.